Quadruple ( four offset ) butterfly valve Quadax®
(R)EVOLUTION NEXT STEP
Quadruple butterfly valve
Over the years, there where made modifications for the centric butterfly valves, through the single eccentric, or double eccentric butterfly valve. Next changes were primarily to construct a butterfly valve characterized by high tightness and resistance to contamination and the priority was to reduce the problem of friction of the disc and seat. So in the 60s of the last century it was constructed the triple-eccentric butterfly valve. The patent of the quadruple-eccentric structure and what is associated with it as well as the new production technology is the next step in the evolution of the eccentric butterfly valves and a novelty in the global market. The quadruple-eccentric butterfly valve type QUADAX contains all the benefits of triple eccentric butterfly valves and in the same time eliminates their disadvantages.
APPLICATIONS:
Butterfly valves are approved i.e. TA Luft II, NACE MR 017, NACE MR 0103, certificate for oxygen BAM, 94/9 ATEX, Fire Safe and are manufactured according to DIN and ANSI. They have a wide range of applications, from installations of LNG and LPG to petrochemical industry, cryogenics, paper industry, mining, heating and power engineering.
Triple offset - An elliptical, small seat shape in the valve body is results of round cone.

Quadruple ( four offset ) - A round and bigger seat shape in the valve body is the results of an elliptical cone.

Versions of the seal:
| | | | |
| --- | --- | --- | --- |
| | | | |
| Graphite lamella | Stainless steel lamella | Inconell O-ring | PTFE O-ring |
Design:
| | | | |
| --- | --- | --- | --- |
| | | | |
| Butterfly valve double flange | Butterfly valve lug type | Butterfly valve gate valve replacement | Butterfly valve buttweld |
Product features:
- available up to size 1000 mm and above
- available up to 2320 psi and above
- zero leakage, also in cryogenic applications
- very low torques
- highest quality of the seat and sealing surface due to patented quadruple ( four offset) design
- dead leg area minimized due to quadruple ( four offset ) design, higher kv-value possible, less dirt collection
- no movement between disc and seal absolutely tight between lamination and disc
- brand new disc design lowest shaft deflection event at highest pressure
- right in both directions up to full pressure
- ISO top flange for actuator
- all metal seal possible
- stellite seat available as option
- no wear
- friction free
- temperature range -454°F up to +1472°F
- perfect support of the seal no additional stress applied
- all metal design available, with no graphite oxygen approved up to 4351 psi and 1022°F
- floating disc design highest temperature differences no problem
- sealed bearing design available
- fire safe in both directions
- good regulation performance, linear characteristic between 20° and 80° of opening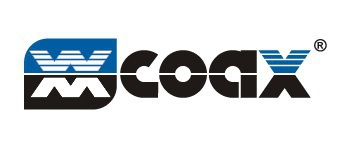 Data sheet
Karta katalogowa - Katalog QUADAX®
Media: